The Smartlift SL 580 Indoor is an industrial glazing robot that's suitable for heavyweight usage. This multifunctional self-driven lifting device is perfect for the indoor lifting of heavy window panes and related glazing units such as curtain wall systems and facades.
This machine is capable of lifting, transporting and manipulating flat objects weighing up to 580 kg's. If your system is shuffle or pocket glazing or you just need to transport glass from A to B on flat terrain then this machine offers a safe and efficient solution.
Available Models:
SL580 Indoor
SL580 Indoor High Lifter
SL580 Indoor High Lifter Rotation
SL580 Indoor High Lifter Electric
SL580 Indoor High Lifter Electric Rotation
Download Brochure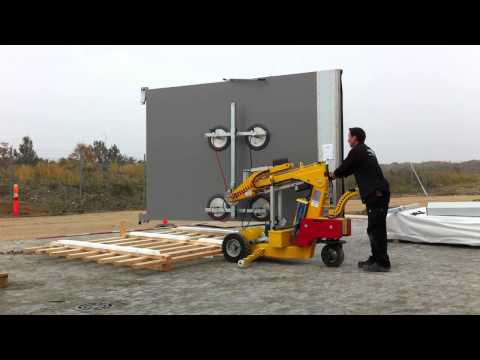 Key Features
10 cm side shift
230 cm lifting height
The most powerful Smartlift robot for indoor glazing
Two vacuum circuits with two pumps
Accurate to the millimeter
Perfect for industrial use
Optional Extras
Smartlift glazing robots are available with a wide range of optional accessories. The robot can be quickly transformed into a lifting crane or a forklift truck with the right purpose-built accessory. Follow the link below to download the full list of Smartlift accessories.